Facebook
Twitter
Flipboard
Print
Email
close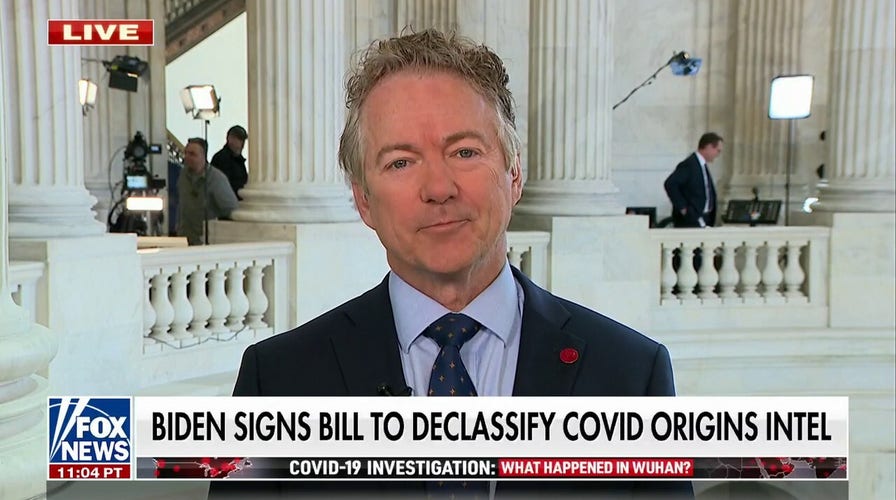 Video
Rand Paul: People who are saying COVID didn't come from a lab are 'self-interested'
Sen. Rand Paul, R-Ky., says the Senate unanimously voted for Biden to declassify information on the origins of COVID on 'America Reports.'
Sen. Rand Paul, R-Ky., called experts who still refuse to believe the coronavirus lab leak origin theory "self-interested" on Tuesday and said although President Biden signed a bipartisan bill declassifying intel on viral origins, he did so "begrudgingly" as Democrats continue to stonewall.
Paul noted Biden already stipulated a "national security" caveat to information he is now compelled to release, calling it a concerning footnote to what should be data that would largely be unclassified or safe for public consumption.
"I can also tell you that much of the information I'm asking for is unclassified already," he told "America Reports."
"I have 30 letters to eight different government agencies. So far, I have no Democrats signing on to help me get any of this information. I've approached four Democrat chairmen and most of the information is unclassified, but they refuse to give it. So this is a real problem."
PAUL BLASTS FAUCI AFTER FREEZE-OUT ALLEGATIONS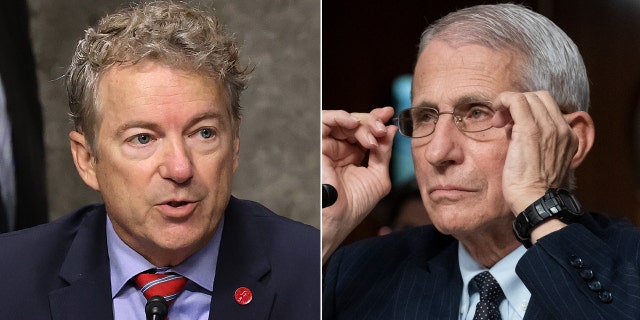 Sen. Rand Paul, Dr. Anthony Fauci (Chip Somodevilla/Getty Images  |  AP Photo/Alex Brandon)
Paul said the FBI, Energy Department and Senate Health Education Labor & Pensions (HELP) Committee all concluded in various probes that the contagion originated in a Chinese lab, while those who still refuse to lend credence to the theory are in it to protect or enrich themselves.
He pointed chiefly to frequent foil Dr. Anthony Fauci.
"The people of America should realize that the people saying it didn't come from a lab are self-interested," Paul said. "Tony Fauci approved and gave the money to the lab in Wuhan. So by proving that, he has and shares some culpability in the origins of this virus. So he's always going to deny that it came from the lab, because it comes back to his reputation for having the incredibly poor judgment to send this money to Wuhan."
Paul added that the bureaucratic leadership of the CDC is similarly "apparatchiks" of the ex-NIAID director.
FAUCI REJECTS CLAIMS HE FROZE OUT LAB-LEAK PROPONENTS, ENGAGED IN NIH FUNDING 'BRIBE'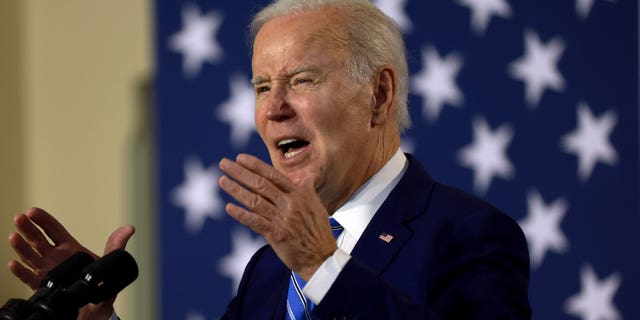 President Biden (Joe Raedle/Getty Images)
"So… the machinery of government over there is biased, and they're never going to admit to this. But if you talk to the real scientists – and there's dozens and dozens of eminent virologists now who have come to the conclusion this came from the lab.," Paul said.
The Kentucky senator argued most venerable experts would still want to seek policy reforms to make sure the U.S. no longer funds gain-of-function research credited in creating the pandemic's contagion – citing 12 purported American laboratories where similar study is still conducted.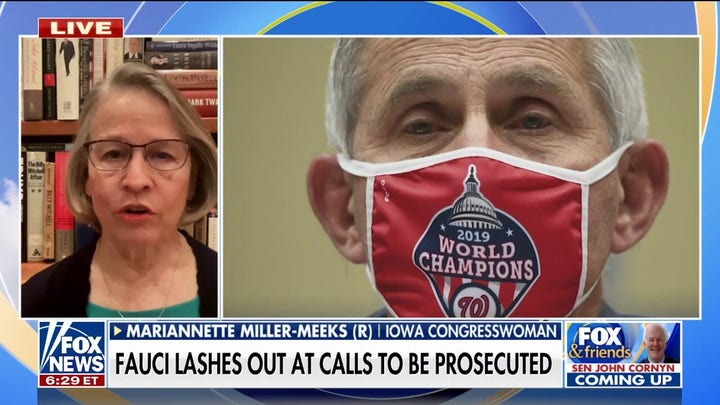 Video
Paul also said the effects of executive lockdown orders – mainly by Democratic governors and health secretaries in Pennsylvania, New Jersey, New York, California, Rhode Island, and the like – were "horrors," especially for children.
CLICK TO GET THE FOX NEWS APP
"They damaged our children, particularly the least among us, those who live in poverty, those who have difficult family circumstances," he said, pointing to Scandinavian countries that had much lighter if any restrictions than places in the northeast and west.
"[Lockdowns] did not work. Everybody got COVID eventually, and it wasn't effective in countries like Sweden that didn't lock down Their kids, went to school every day. Not one kid died in Sweden. So this was a fallacy promoted by Tony Fauci and the establishment of government."