Facebook
Twitter
Flipboard
Print
Email
close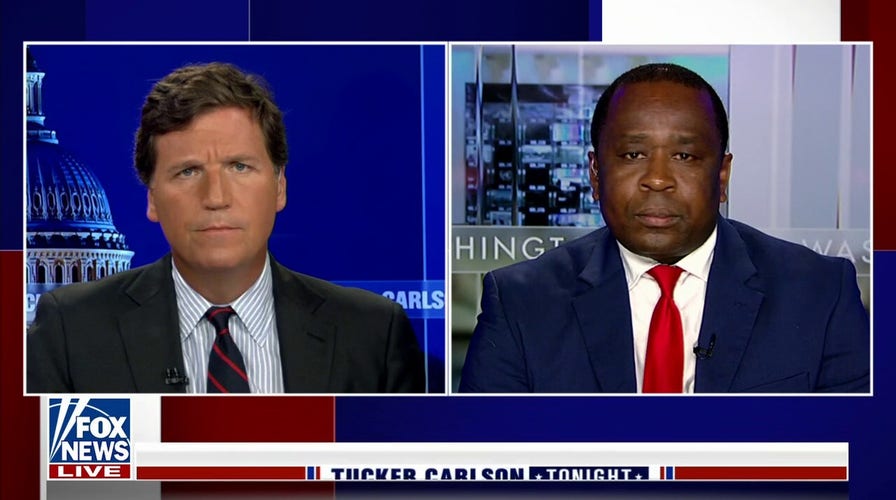 Video
Karine Jean-Pierre is trying to silence me: Simon Ateba
Today News Africa reporter Simon Ateba shares why he believes he was kicked out of the White House Correspondents' Association on 'Tucker Carlson Tonight.' 
NEWYou can now listen to Fox News articles!
The White House press corps is a microcosm of the national media. It is overwhelmingly liberal, stuffed with Joe Biden voters. So, it was downright weird when former press secretary Jen Psaki told the Los Angeles Times she sometimes thought, "I am an orderly in an insane asylum."
The briefing room is usually a tank of hungry sharks for a Republican press secretary, and a classroom full of teacher's pets for a Democrat press secretary. The news cycle has to be pretty negative for reporters to sound hostile to Biden's press aides.
On March 20, Black reporter Simon Ateba from an obscure website called Today News Africa began screaming at the very top of the briefing that current press secretary Karine Jean-Pierre was not calling on him so he could ask his questions. Other reporters joined the fight, insisting Ateba press his complaints off camera.
Simon Ateba of Today News Africa and White House press secretary Karine Jean-Pierre