Facebook
Twitter
Flipboard
Print
Email
close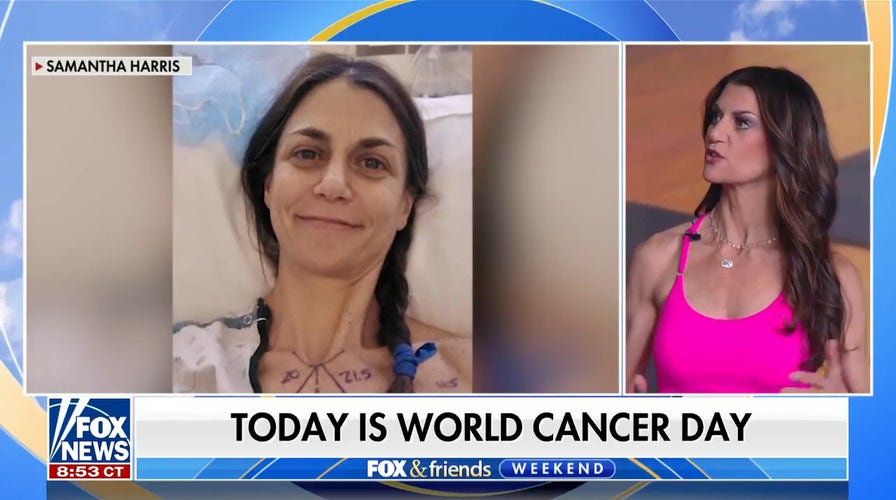 Video
World Cancer Day: A cancer survivor's story
Breast cancer survivor Samantha Harris shows 'Fox & Friends' hosts yoga poses.
There's plenty of evidence that exercise can help prevent cancer— but what about exercising after a diagnosis?
Is it safe for cancer patients to engage in regular physical activity?
Not only is it safe, it's beneficial. Exercise can alleviate the side effects of treatment, boost energy levels and improve quality of life — and could even help keep cancer from returning, according to the American Cancer Society.
MILITARY PILOTS AND GROUND CREWS SHOWING HIGH RATES OF CANCER, PENTAGON STUDY REVEALS
Erin Gratsch, a 51-year-old mother and fitness instructor who lives in Loveland, Ohio, a suburb of Cincinnati, had been an avid runner for 16 years when she was first diagnosed with breast cancer in 2016.
Over the course of her seven-year journey — through multiple surgeries, chemotherapy and radiation, setbacks and triumphs — exercise was one of her saving graces.
Recently, Gratsch ran 13.1 miles in the Heart Mini-Marathon in downtown Cincinnati, one of her favorite races. The next day, she had radiation treatment — which she's currently doing five days a week.
'I won't let cancer slow me down'
Gratsch has completed a total of 54 marathons in the 22 years she's been running — along with numerous miles logged in shorter races and training runs.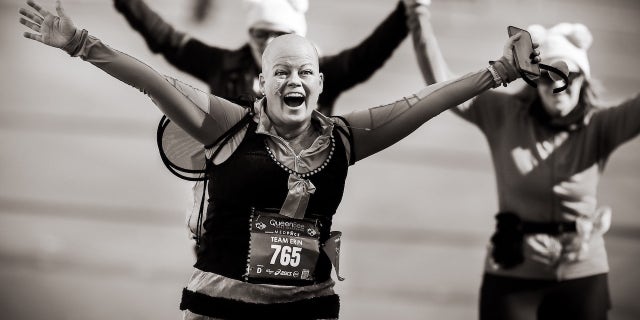 Erin Gratsch, who has been battling breast cancer, triumphantly finished the Queen Bee Half Marathon in October 2022. (Ben Garvin / Marathon Moment2022 Queen Bee Half Marathon)
Just before Gratsch's breast cancer diagnosis, she ran the Boston Marathonand the Flying Pig Marathon in Cincinnati.
"I was 45 years old, in the best shape of my life and had no family history of breast cancer," she told Fox News Digital in an interview.
She also did not have the genetic mutation that increases the risk of the disease.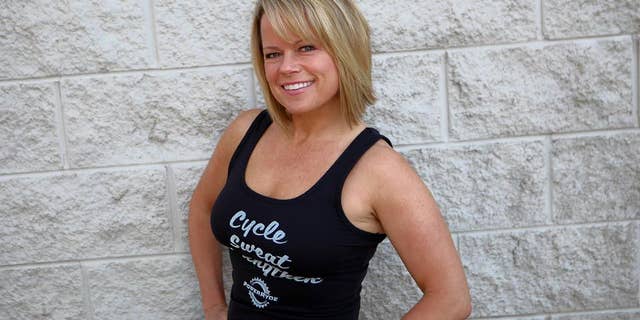 Erin Gratsch still teaches spin classes at Power Ryde, a local indoor cycling studio. She is pictured here in 2016, shortly before her first breast cancer diagnosis.  (Denise F Photography/Denise Haney)
While doing some errands one day, Gratsch came across a mobile mammography unit.
On a whim, she went inside.
"I had no symptoms and no reason to worry — but I just felt compelled to get tested," she said.
"If you have to get breast cancer, it's the best kind you can get."