【Keyword】School shooting in Nashville: 'As a nation, we can do better,' faith leader insists
Facebook
Twitter
Flipboard
Print
Email
close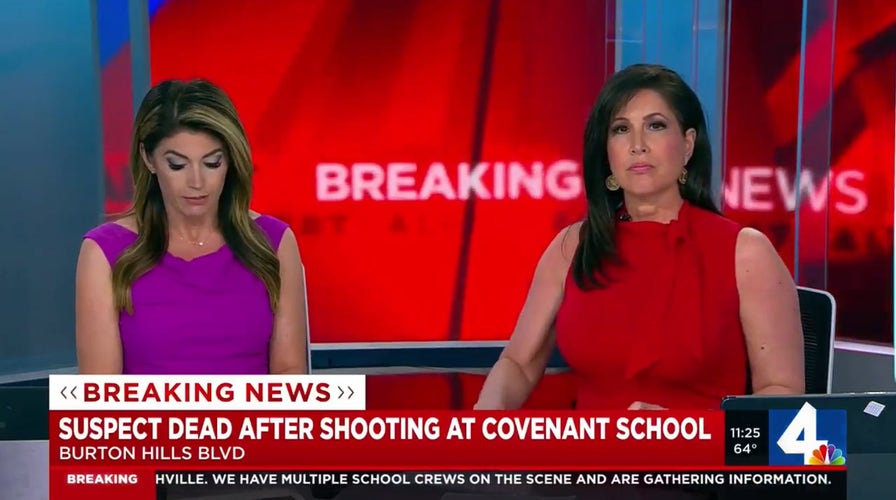 Video
Nashville anchors give emotional coverage of school shooting
Anchor Amanda Hara comforted co-anchor Holly Thompson during the WSMV broadcast.
As the nation grapples with the murders of six innocent lives — three adults and three children — at a shooting at a Nashville, Tennessee, Christian school on Monday, March 27, faith leaders are acknowledging the pain surrounding the tragic event while offering a practical and spiritual path forward.
"It is sorrowful to hear of another school shooting," said Fr. Jeffrey Kirby of South Carolina.
"As a nation, we can do better," Kirby, pastor of Our Lady of Grace Catholic Church in Indian Land, South Carolina, also said to Fox News Digital.
NASHVILLE SHOOTING: SIX US FAITH LEADERS EXTEND COMFORT IN WAKE OF COVENANT SCHOOL TRAGEDY
"A school should be safe and secure," he continued. "Young minds should feel comfortable and inspired to do great things."
He continued, "Schools should not be places of violence, leading to anxiety and fear."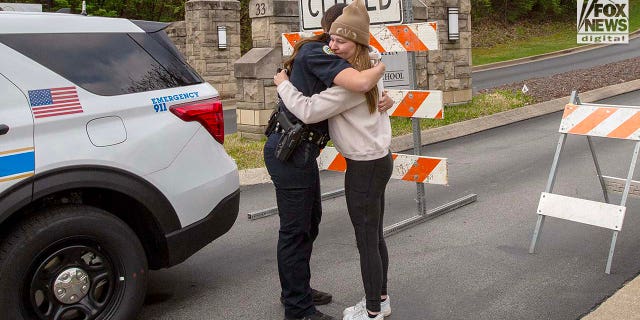 Above, a police officer comforts a mourner outside The Covenant School in Nashville, Tennessee on Tuesday, March 28, 2023. Faith leaders offer both a practical and spiritual path forward, with one calling the event "sorrowful." (KR/Mega for Fox News Digital)
Fr. Kirby also said, "If we abandon our schools to fear, we rob our young people of their peace and we rob our nation of its future."
He then turned to the lessons of the Bible for deeper context.
WHO ARE THE NASHVILLE SCHOOL SHOOTING VICTIMS?
"The prophets teach us that we reap what we sow," he emphasized. "It's pressing that we ask ourselves what we're sowing as a nation ­— and what we can change for the better, so that we can all reap the joys of peace and harmony."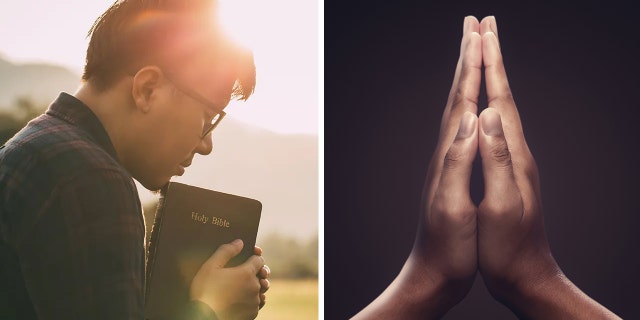 The prophets of the Bible tell us "we reap what we sow," said one faith leader based in South Carolina.  (iStock)
Fr. Kirby continued, "There is a profound sadness of heart whenever a child dies, especially from violence."
He added, "We pray for the repose of the souls of the children who were taken from us. We pray for the consolation of their families and loved ones."
Ed Vitagliano, executive vice president of the American Family Association in Tupelo, Mississippi, told Fox News Digital that the Christian community at large "grieves with the Nashville families who lost loved ones."
"The love of Christ is needed more than ever before."