Facebook
Twitter
Flipboard
Print
Email
close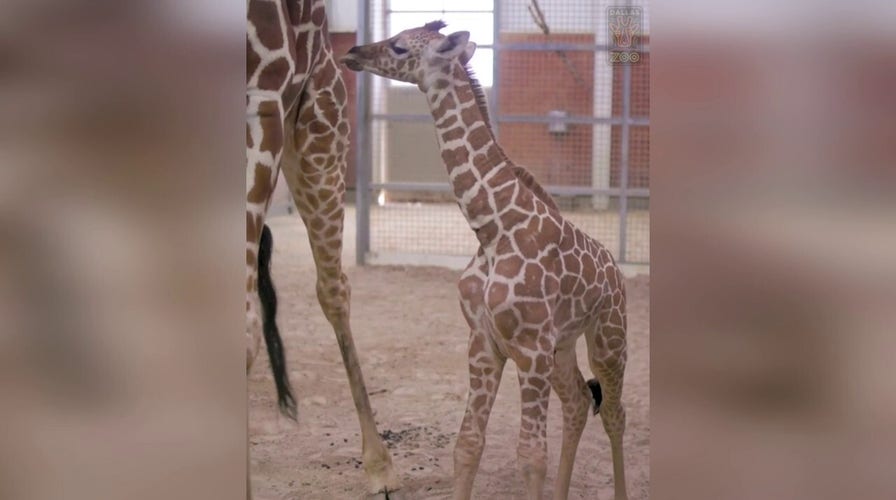 Video
Dallas Zoo welcomes baby giraffe
A 131-pound baby giraffe was born at the Dallas Zoo on March 19. (Dallas Zoo)
The Dallas, Texas, zoo welcomed a baby giraffe earlier this month, though the female calf still remains nameless.
"We're thrilled to share that our giraffe herd has grown by one," the Dallas Zoo posted on Facebook. "Mom Chrystal and dad Tebogo welcomed a healthy, 131-pound baby girl on Sunday, March 19."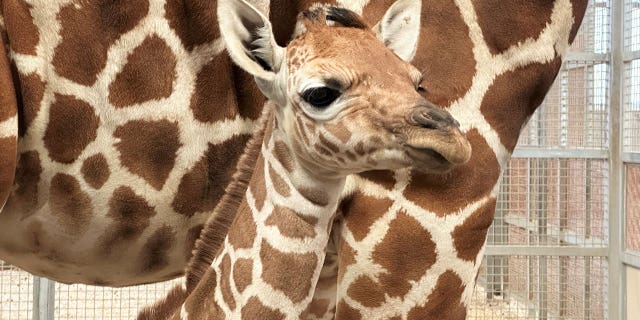 A 131-pound giraffe was born at the Dallas Zoo on March 19. (Dallas Zoo)
In a press release, the zoo said Chrystal gave birth to a healthy female calf after a relatively short labor that morning.
WISCONSIN ZOO MOURNS UNEXPECTED LOSS OF 17-YEAR-OLD GIRAFFE
Chrystal was described as "an expert mom" who remained calm during the labor.
Shortly after being born, the baby giraffe was up and moving around.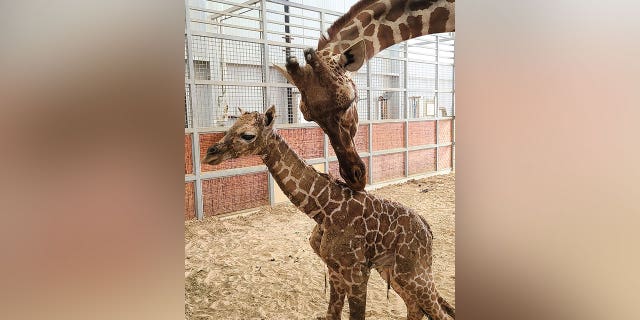 Mother giraffe, Chrystal, stands with her newborn calf at the Dallas Zoo. (Dallas Zoo)
"Most of the giraffe herd, including dad Tebogo and half-sister Nea, were seen observing the new calf from a distance right after she was born," the release read. "And the new baby was already showing interest in her older half-sibling towards the end of her first day!"
Crews at the zoo are conducting maintenance work on the giraffe habitat, but that just gives the mother and baby a little more time to bond behind the scenes, the release noted.
CLICK HERE TO GET THE FOX NEWS APP
The zoo will make an announcement as soon as a name is chosen.