Facebook
Twitter
Flipboard
Print
Email
close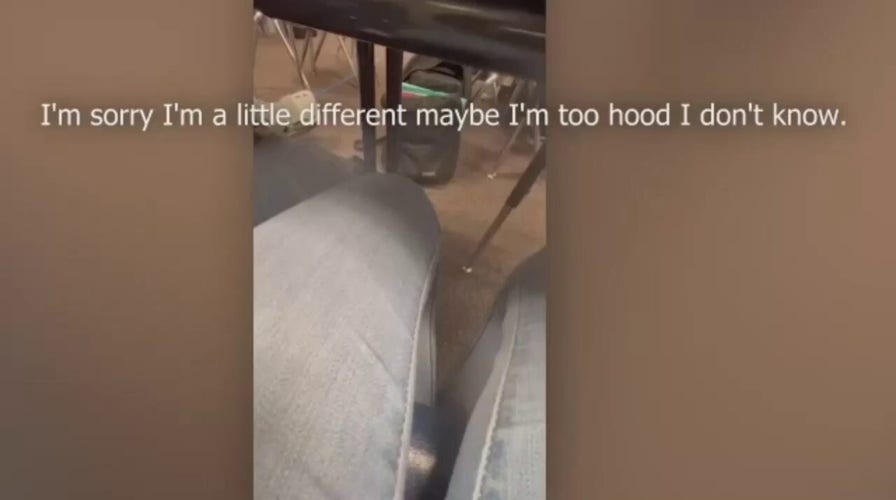 Video
Georgia teacher's rant against students caught on video: 'Y'all act weird.'
A Georgia middle school teacher's bizarre rant against Dacula Middle School students was videotaped by a student last week. (OBTAINED BY FOX)
A North Carolina mother is speaking out after her son sent her a photo from his classroom showing his mouth taped shut in a disciplinary measure taken by his teacher.
Catherine Webster told WRAL-TVthat her 11-year-old son Brady had sent her a photo last month from his Smithfield Middle School sixth-grade classroom, showing his mouth covered with several strips of blue painter's tape over his mouth after he allegedly had been too talkative in class.
"I don't know what to do," Brady's text message to his mother said.
"He was humiliated," Webster told the outlet.
CALIFORNIA 'TEACHER OF THE YEAR' ACCUSED OF SEXUALLY ABUSING FORMER STUDENT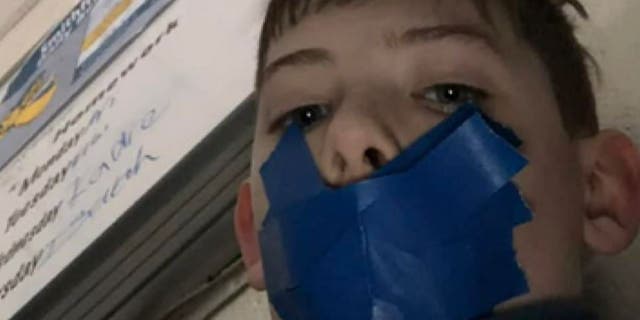 Brady Webster sent his mother a photo from his sixth grade classroom showing his mouth taped shut. (Catherine Webster)
Webster told Fox News Digital that her son had been taped at the beginning of class and "forced to sit through the entire period like that" and that two of his classmates also had been taped that same day.
"It had been going on for a while before this day," Webster said of the alleged disciplinary measure. "His teacher never once called me to discuss his behavior, so I wasn't aware he was a problem for her."
CHICAGO PUBLIC SCHOOLS SUED BY PARENTS OF SPECIAL NEEDS STUDENTS CLAIMING TEACHER ABUSED STUDENTS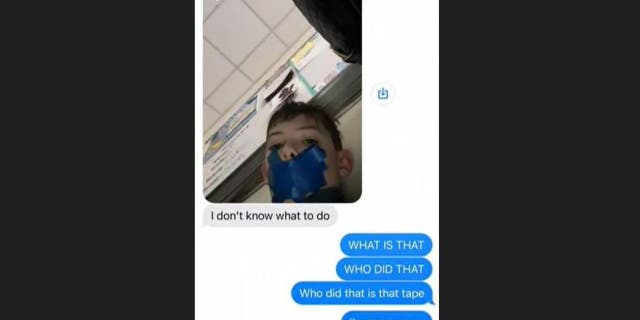 Fox News Digital obtained the text message 11-year-old Brady Webster sent to his mother.