Facebook
Twitter
Flipboard
Print
Email
close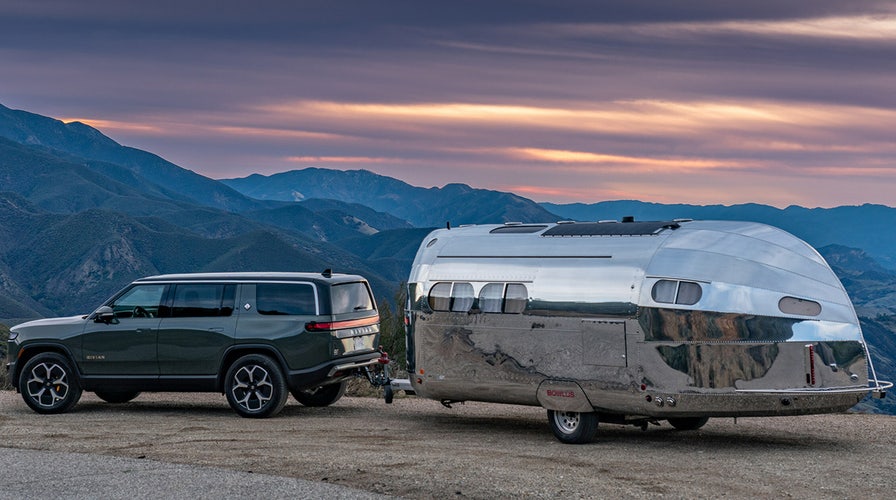 Video
Review: 2022 Rivian R1S
The electric off-road SUV.
Old school Bowlus is towing its travel trailers in to the future.
The retro aluminum camper company says it has become the first all-electric RV company, eliminating propane and gas from its models.
The company rebooted a historic brand in 2013.
It was originally founded in 1934, two years before Airstream – which made similar streamlined trailers and was started by a former Bowlus salesman – but went out of business in 1936.
WINNEBAGO UNVEILS E-RV ELECTRIC MOTORHOME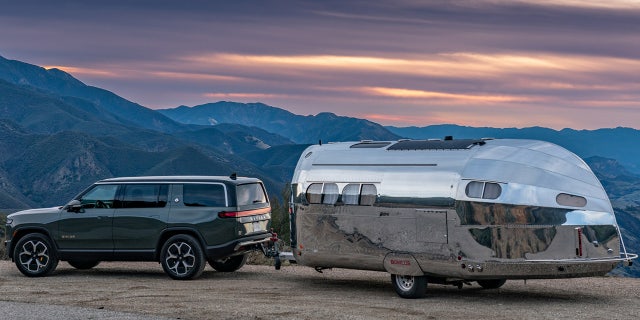 Bowlus will power all of its models with only electricity going forward. (Bowlus)
The Oxnard, California company began selling a new model in 2016 that incorporated a lithium-ion battery pack, which could provide power and air conditioning for several days.
It's since added more models with larger packs that can be supplemented by solar power for indefinite off-the-grid operation.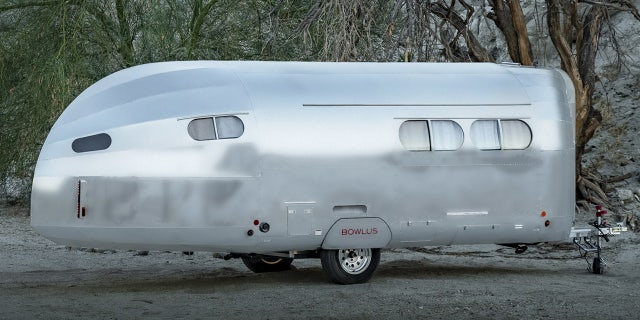 The Bowlus trailers are available with battery packs that can power them for a week or more. (Bowlus)
Even without the solar, the campers can be powered for two weeks or more, depending on the configuration.
The technology has advanced enough now that it's replacing all the more traditional power and cooking equipment across its lineup.
CLICK HERE TO SIGN UP FOR THE FOX NEWS AUTOS NEWSLETTER
"Our move to fully electric is important because it sets a precedent," Geneva Long, founder and CEO of Bowlus, said in a press release.
"Where most RV brands use old technology involving propane and gas or traditional batteries, we are making new ground, just like we always have. Picture yourself enjoying nature without the noise of a generator – it's a fully immersive experience to be all-electric."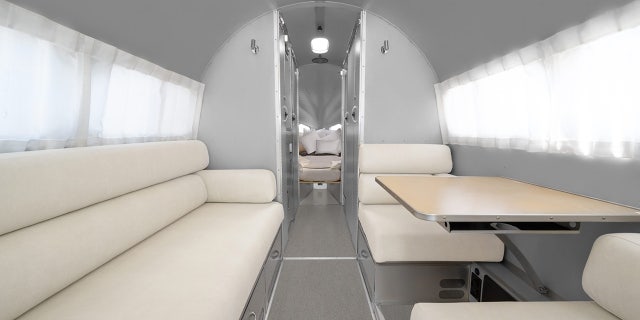 The batteries allow for the use of air conditioning off the grid. (Bowlus)
But like many electrified vehicles, the Bowlus trailers are not cheap.
CLICK HERE TO GET THE FOX NEWS APP
The lowest-priced Heritage model starts at $159,000 while a top of the line Volterra goes for $310,000.